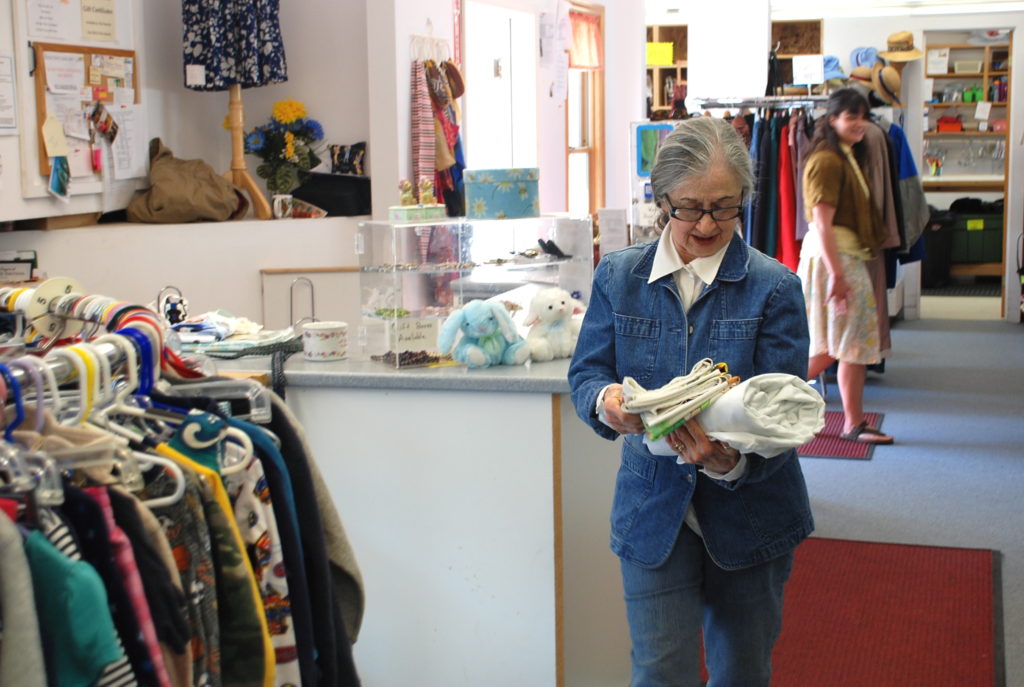 More than 100 volunteers keep the Tree of Life Food Pantry and TurnStyle Thrift Shop running.
The TurnStyle is one of the premiere shopping venues in Blue Hill. The stock is well chosen, organized and pleasantly displayed.
If you enjoy clothes and accessories and would like to join the many volunteers in the thrift shop, please stop by during business hours, email us at volunteer23tol@gmail.com or call 374-2891.
Volunteer options include:
sorting & preparing clothes for sale
creating displays
stocking shelves & racks
cashiering
The pantry could not provide the amazing selection of food without the efforts of dozens of volunteers.  Help is always needed unloading the Good Shepherd delivery every Wednesday at 7am and helping on distribution day every Thursday.
There are many options for helping:
client check-in
restocking shelves
bagging bulk items
helping clients carry out their food boxes
cleaning
tea drinking and eating Deb's homemade cookies.
Please drop in on Thursday between 8 am and 1 pm or call 374-2900.
The Tree of Life is a 501-C-3 organization.
Tax Deductible contributions may be mailed to:
The Tree of Life, PO Box 1329, Blue Hill, ME 04614
You can also donate with a credit card or direct bank transfer via PayPal using the button below.